View Our Projects Gallery
Click on each image to view a larger version, along with it's title and description.
Sikorsky S92
Sikorsky S61 (Sea King)
Sikorsky S64 (Skycrane)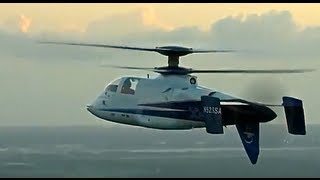 Sikorsky X2
AS332 Super Puma
Chinook 234/Vertol 107
Bell 214ST
Sikorsky UH60 (Black Hawk)
Annunciator Legends
Thermoplastic Components
Sikorsky S92

The Sikorsky S-92 is a four-bladed twin-engine medium-lift helicopter built by Sikorsky Aircraft for the civil and military helicopter market.

Sikorsky X2

The Sikorsky X2 is an experimental high-speed compound helicopter with coaxial rotors developed by Sikorsky Aircraft. Sikorsky developed the X2 helicopter on a $50 million budget. The design includes expertise gathered from several earlier design projects. The S-69/XH-59A Advancing Blade Concept Demonstrator had shown that high speed was possible with a coaxial helicopter with auxiliary propulsion, but that vibration was excessive;[3] the Cypher UAV expanded the company's knowledge of the unique aspects of coaxial flight control laws with a fly by wire aircraft; and the RAH-66 Comanche developed expertise in composite rotors and advanced transmission design.

AS332 Super Puma

The Eurocopter AS332 Super Puma (now Airbus Helicopters H215) is a four-bladed, twin-engine, medium-size utility helicopter developed and marketed by Aérospatiale and Eurocopter (now Airbus Helicopters).

Chinook 234/Vertol 107

The Boeing CH-47 Chinook is an American twin-engine, tandem rotor heavy-lift helicopter. Its primary roles are troop movement, artillery placement and battlefield resupply.

Bell 214ST

The Bell 214ST is a medium-lift, twin-engine helicopter descended from Bell Helicopter's ubiquitous UH-1 Huey series.

Sikorsky UH60 (Black Hawk)

The Sikorsky UH-60 Black Hawk is a four-bladed, twin-engine, medium-lift utility helicopter manufactured by Sikorsky Aircraft. Sikorsky submitted the S-70 design for the United States Army's Utility Tactical Transport Aircraft System (UTTAS) competition in 1972. The Army designated the prototype as the YUH-60A and selected the Black Hawk as the winner of the program in 1976, after a fly-off competition with the Boeing Vertol YUH-61.

Annunciator Legends

An annunciator panel, also known in some aircraft as the Centralized Warning Panel (CWP), is a group of lights used as a central indicator of status of equipment or systems in an aircraft, industrial process, building or other installation. Usually, the annunciator panel includes a main warning lamp or audible signal to draw the attention of operating personnel to the annunciator panel for abnormal events or conditions.